WCMS Honors Healthcare Leaders
Recognition for Contributions to the Profession
President's Award
Carl Sievert, PhD, Department of Physiology & Cell Biology, University of Nevada Reno School of Medicine
Dr. Carl Sievert, PhD, currently heads up the Anatomy lab at the University of Nevada Reno School of Medicine, as a Professor in the Department of Physiology and Cell Biology. To UNSOM graduates over the past decade, he has been an integral part of the education of future physicians. Countless alumni routinely cite Dr. Sievert, with his energetic and passionate teaching style, as the reason they developed a love for anatomy and physiology. Thank you for your contribution to educating Nevada's future doctors!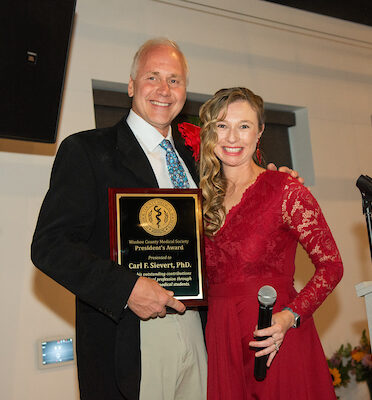 Young Physician Award
Aaron Dickens, M.D., Great Basin Orthopedics
His patients all have rave things to say about him. He's incredibly well liked in all venues from the operating room to ER. Dr. Dickens' colleagues speak of his kindness and willingness to help all hours. He's very knowledgeable and combines his clinical skills with a wonderful bedside manner.
A Reno native and graduate of the University of Nevada Reno School of Medicine, Dr. Dickens completed his Orthopaedic surgery residency at the University of New Mexico. He received additional training in Orthopaedic traumatology at the University of California San Diego. He is board certified by the American Academy of Orthopaedic Surgeons.
Dr. Dickens takes pride in his meticulous approach to fracture care and strives to provide the best possible outcome for every patient. When not caring for patients, this family man enjoys spending time with his wife, two sons and extended family while taking advantage of the limitless outdoor recreational opportunities the Reno/Tahoe area has to offer.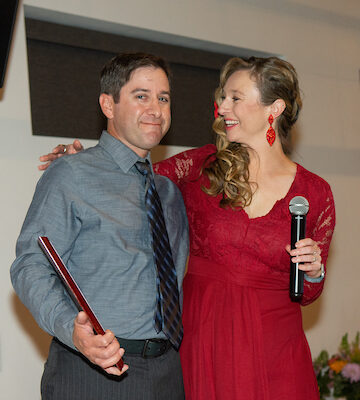 Community Service Award
Letitia Anderson, M.D., Chief of Staff, Northern Nevada Sierra Medical Center
Dr. Anderson is on the board at the food bank and has added to our practice culture for our cardiology practice to participate in this vital service here in Reno. She has graciously hosted multiple events for Renown employees on her own dime at her house to improve the feeling of belonging amongst our employees. And as the chief of cardiology, she also has traveled around the country to various conferences to help instill this sort of culture to other groups and communities around the country!
Letitia Anderson, M.D., FACC ,currently serves as chief of staff at Northern Nevada Sierra Medical Center and as a non-invasive cardiologist with Northern Nevada Medical Group. She has practiced cardiology full time since moving to Reno, NV in 2007 after graduating fellowship from the University of Vermont Fletcher Allen Health Care Medical Center and has always been a leader in cardiology care in her community. She earned her medical degree from the University of Vermont Fletcher Allen Health Care Medical Center followed by an internal medicine residency at Brown University in Providence, RI. Dr. Anderson is board-certified in cardiovascular disease, echocardiography and nuclear cardiology. She and her family are passionate about this area and serve on many local boards, including the Food Bank of
Northern Nevada.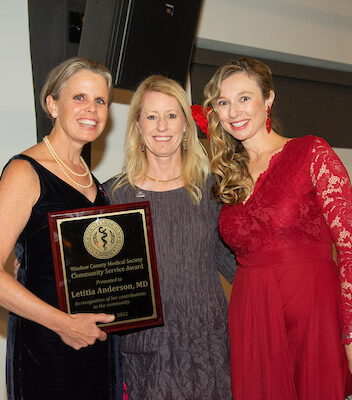 C.H. Woods Award
Robin White, M.D., Robin S. White Pediatrics
Dr. White is a graduate of University of Nevada Reno School of Medicine where she was one of six women in a class of 48. She completed her residency in pediatrics with the University of Nevada, Affiliated Residency Programs with Washoe County Medical Center and Saint Mary's.
Montana native, Dr. White opened her private practice in July 1983 with a male colleague.
Throughout her time as a pediatrician in Reno, she has cared for at least two generations of Nevadans. Not only this, but she has also strived to participate in the local community and to advocate for their needs. Dr. White joined the Washoe County Medical Association as soon as she got her medical license in 1981.
After being interviewed on KNTV about the Pfizer Covid-19 vaccine being made available to children, she was approached by both grown adults and parents of children who were convinced as to the safety of the Covid-19 vaccines and had gotten vaccinated
or chosen to get their children vaccinated as a direct result of this. Furthermore, Dr. White and her staff organized Covid-19 vaccination clinics and to date has vaccinated at least 900 children through these clinics. She is truly trusted in the Reno community to have her patients' best interests at heart.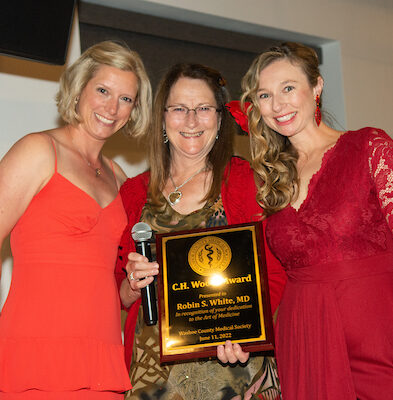 Lifetime Achievement Award
Tom Killeen, M.D., Nevada ENT
Dr. Tom Killeen moved to the beautiful Reno/Tahoe area in 2008, after successfully practicing for more than 20 years in the Central Valley of California. Dr. Killeen came to Reno at the request of his longtime friend and residency colleague, Dr. Tim Dyches, who retired after answering the call to serve his church. Dr. Killeen is honored to have the opportunity to care for the patients of Northern Nevada and proud to be a part of the Reno ENT community.
During his tenure in California, Dr. Killeen served as Chairman of the Surgery Department at Memorial Medical Center in Modesto and was actively involved in the state and local medical societies. Throughout his career, Dr. Killeen has been committed to maintaining a state-of-the-art practice by remaining current on the latest techniques and technological advances in the field of Otolaryngology. He is board certified by the American Board of Otolaryngology. Dr. Killeen was WCMS president in 2015. He served as the delegate for WCMS to the NSMA House of Delegates for several years and is active with WCMS and NSMA.
He is a graduate of University of Southern California School of Medicine. Dr. Killen did his residency at Washington University at St. Louis School of Medicine, Barnes/Jewish Medical Center. He has served as a Diplomate, American Board of Otolaryngology, 1987, Recertification 2008 Permanent Medical Licensure, State of Nevada, 2008-current Permanent Medical Licensure, State of California, 1987-current Academic Appointments. He is a Clinical Instructor at the University of Nevada and Assistant Clinical Professor University of California, Davis, Clinical Instructor.